As the current year is approaching its end, we´ve decided to stop for a moment, look back behind our shoulders, and summarize our TOP 10 moments of 2020, enjoy the reading!
1. SLOVAK AID GRANT & TRIP TO AFRICA
In the early stage of the year, our form for a grant from the SlovakAid was approved and chosen to be worthy of contribution for a feasibility study as of January 2020. Thanks to this milestone we were able to pack for our first visit to Africa in February.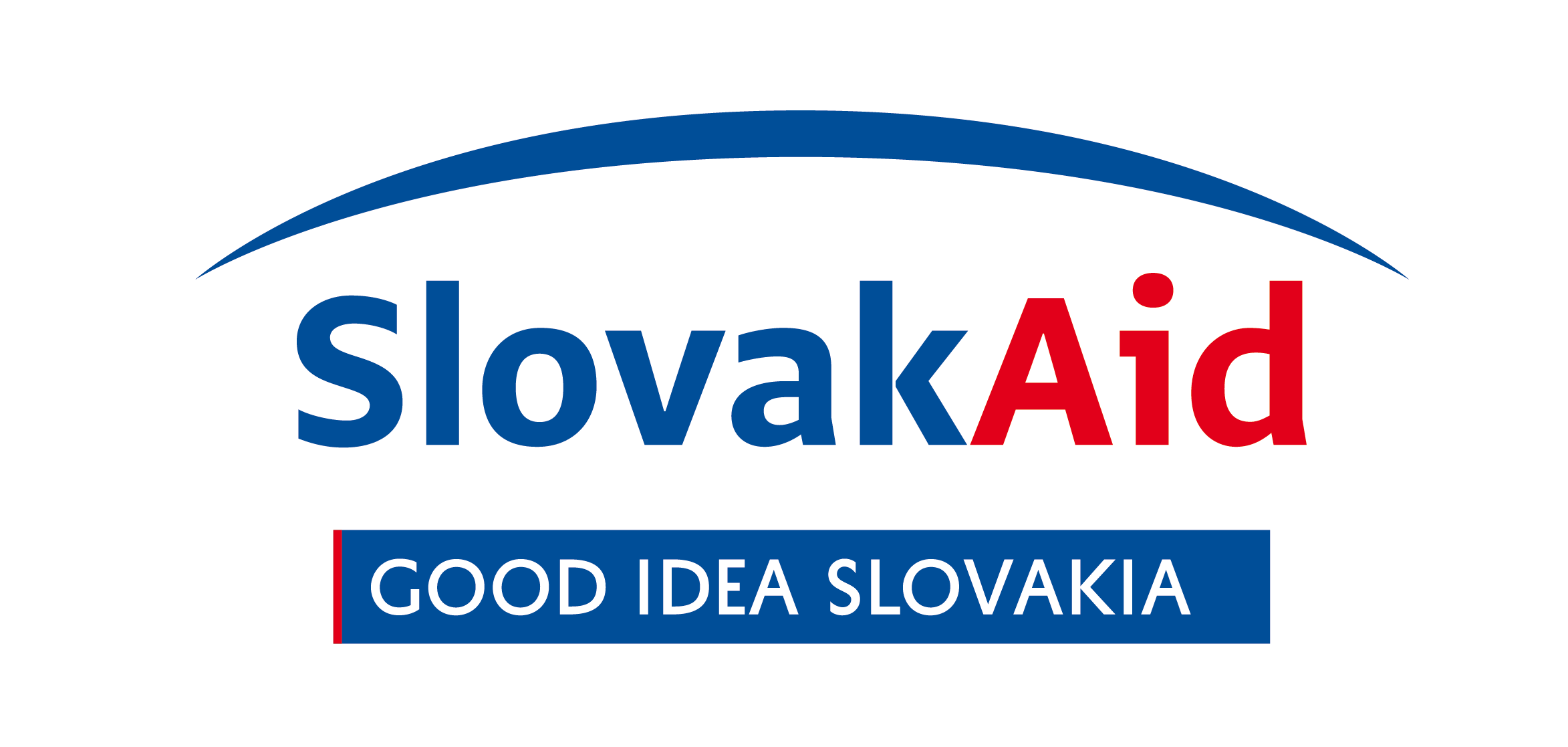 Martin and Adriana traveled around Rwanda and Kenya where they met many doctors, medical staff, and directors from the private and public sphere and also county government deputies to find out if our solution is suitable for medical staff working in these areas.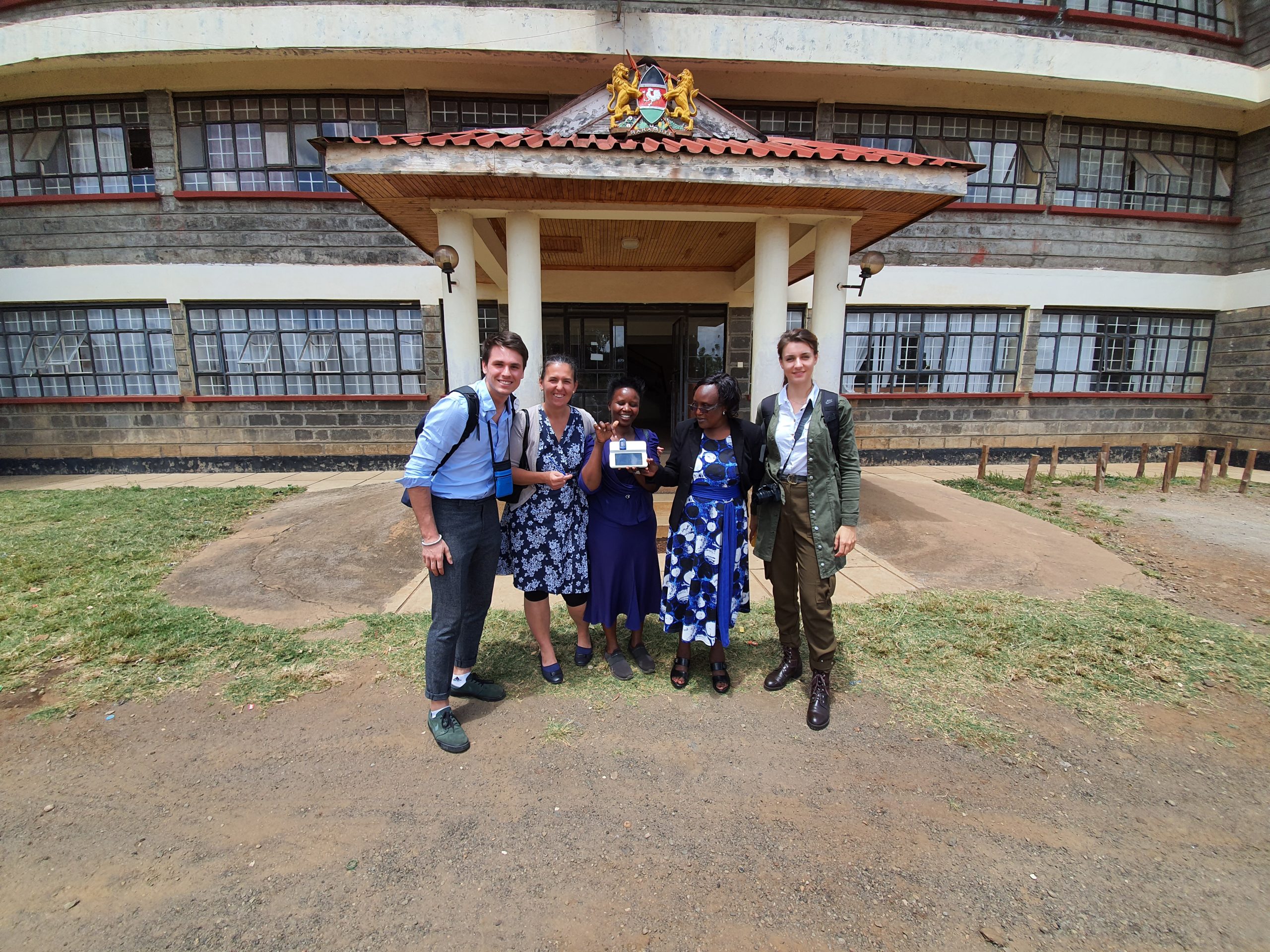 Even despite the difficult conditions, they fell in love with Africa and local people who were always friendly, able to help, and open to manipulation with Scase.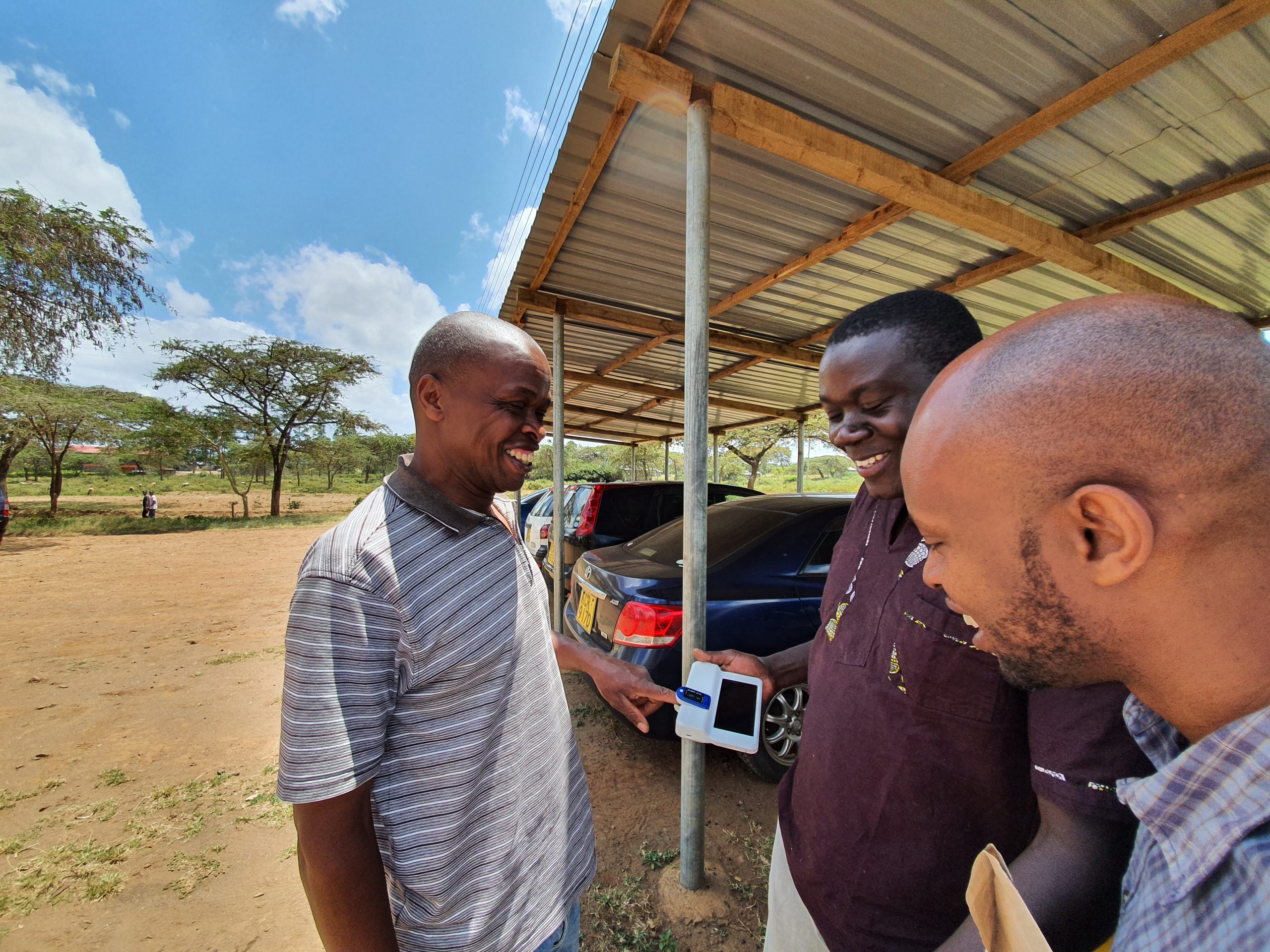 2. THE FIRST FULLY FUNCTIONAL PROTOTYPE
After the three previous prototype generations, we finally managed to developed a fully functional prototype no. 0.4 which at this point we´re able to test in the hands of medical staff in Slovakia and other foreign countries. We constructed a software application for the process of measurements as well as breathed life into all sensors.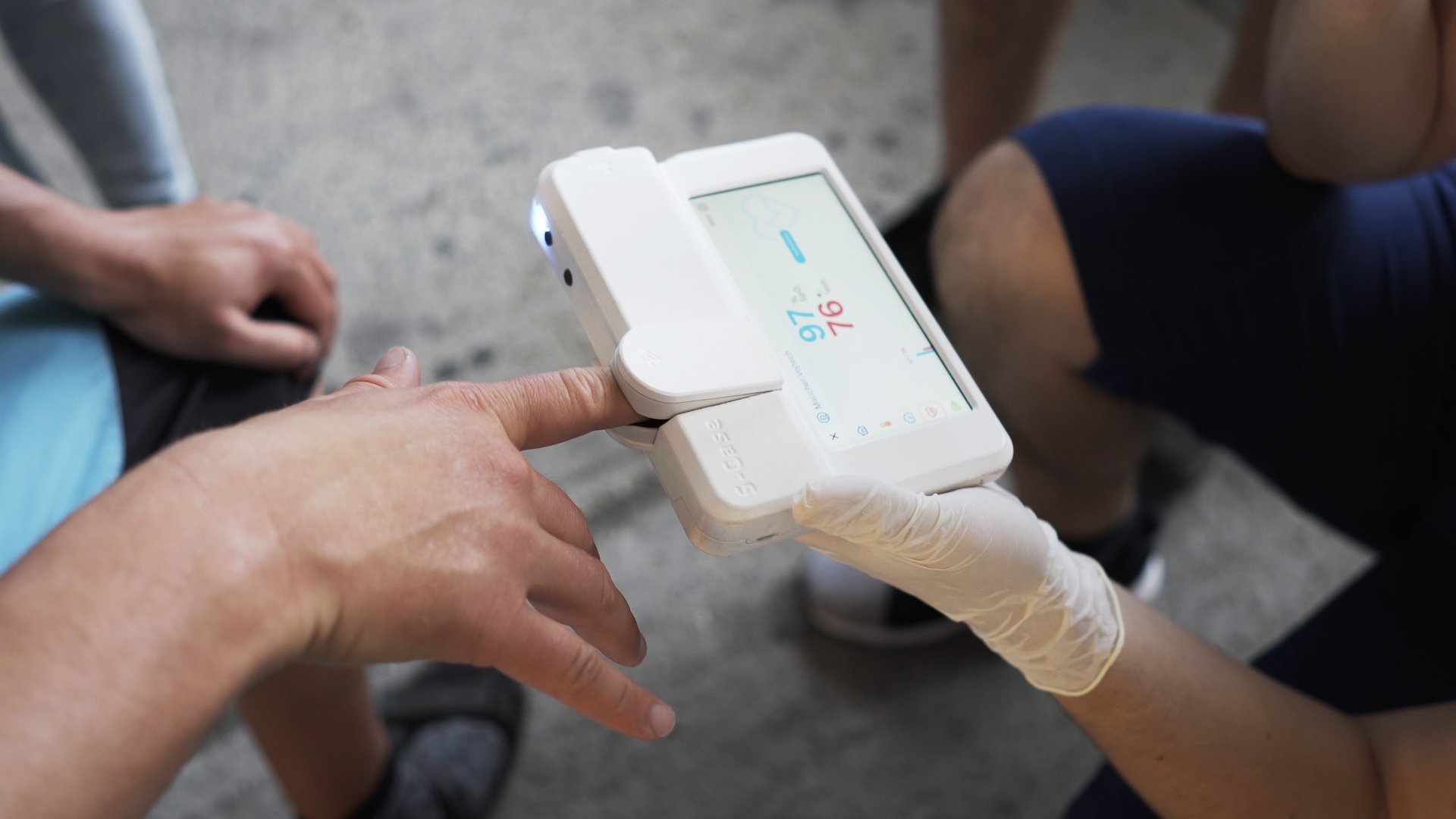 3. VODAFONE: IDEA OF THE YEAR
At the very end of May, we´ve got wonderful news as our Scase was chosen to join many brilliant startups in the Vodafone contest called Idea Of the Year.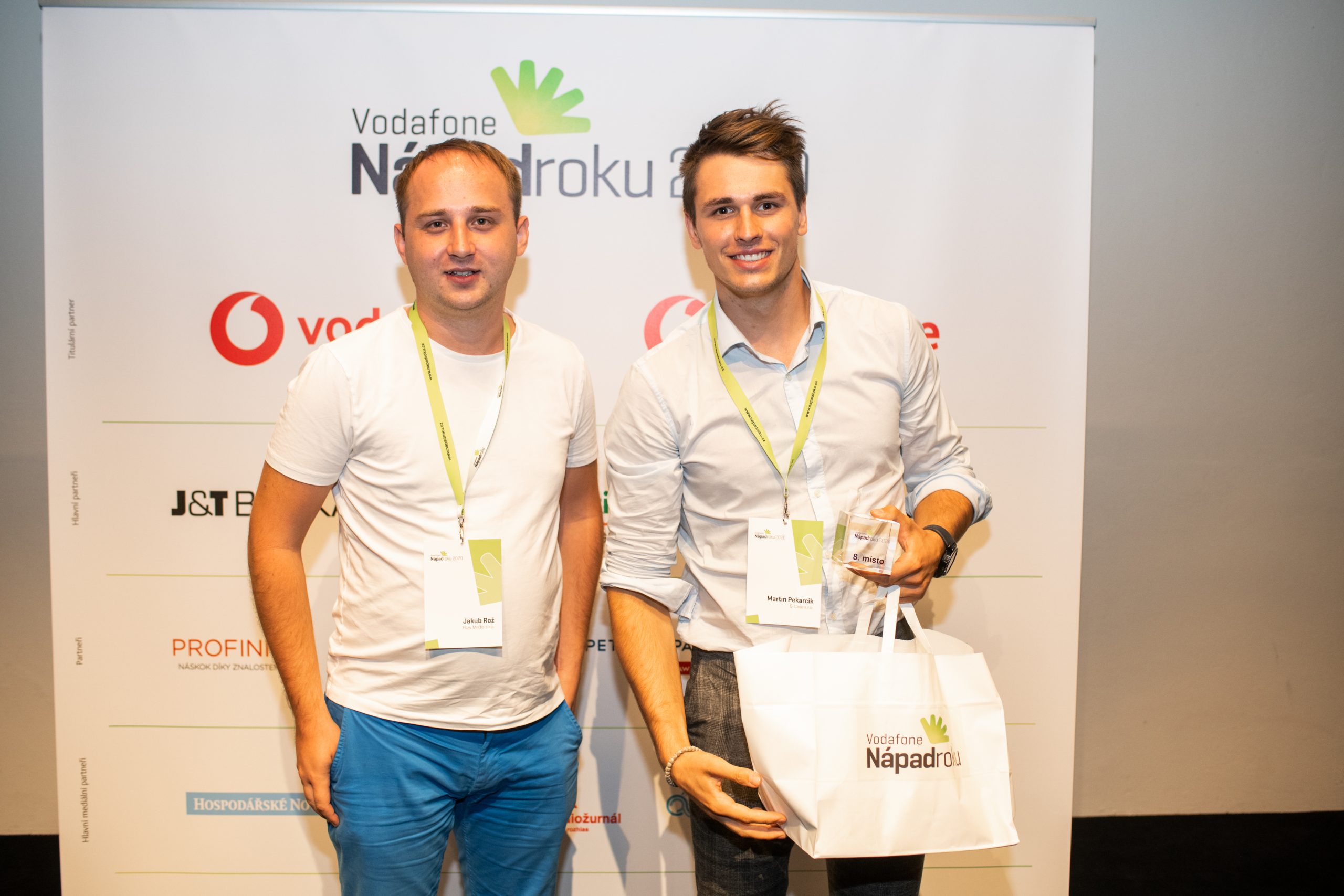 In Semi-Final, which took place in Prague, we presented our project and answered many questions from 20 investors and guess what, we made it to the TOP 10!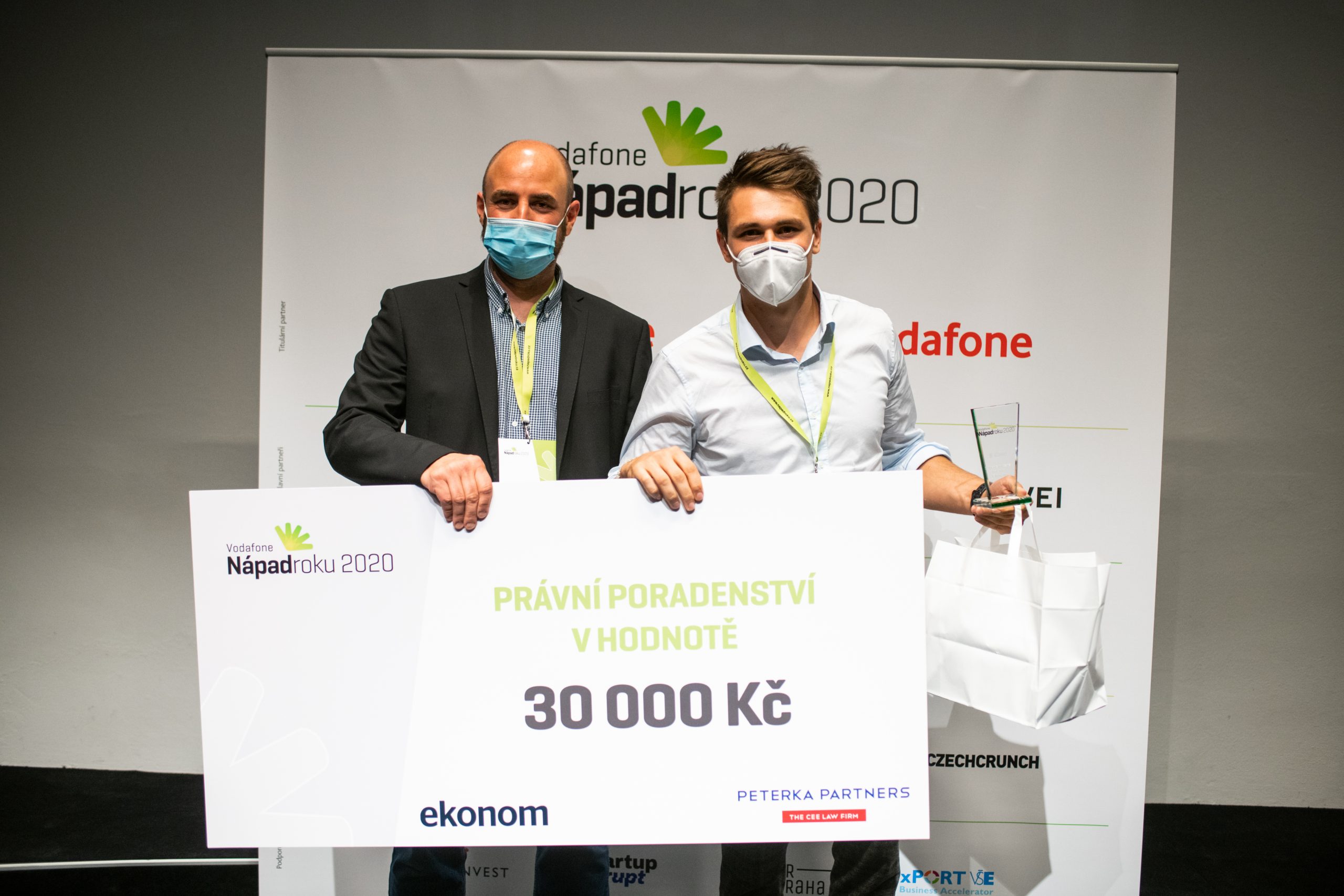 4. HOMELESS PEOPLE MONITORING
In cooperation with the civic association Equita and the St. Elizabeth College of Health and Social Work, we were approached to help people who often need it the most and have very limited access to basic healthcare, the homeless people.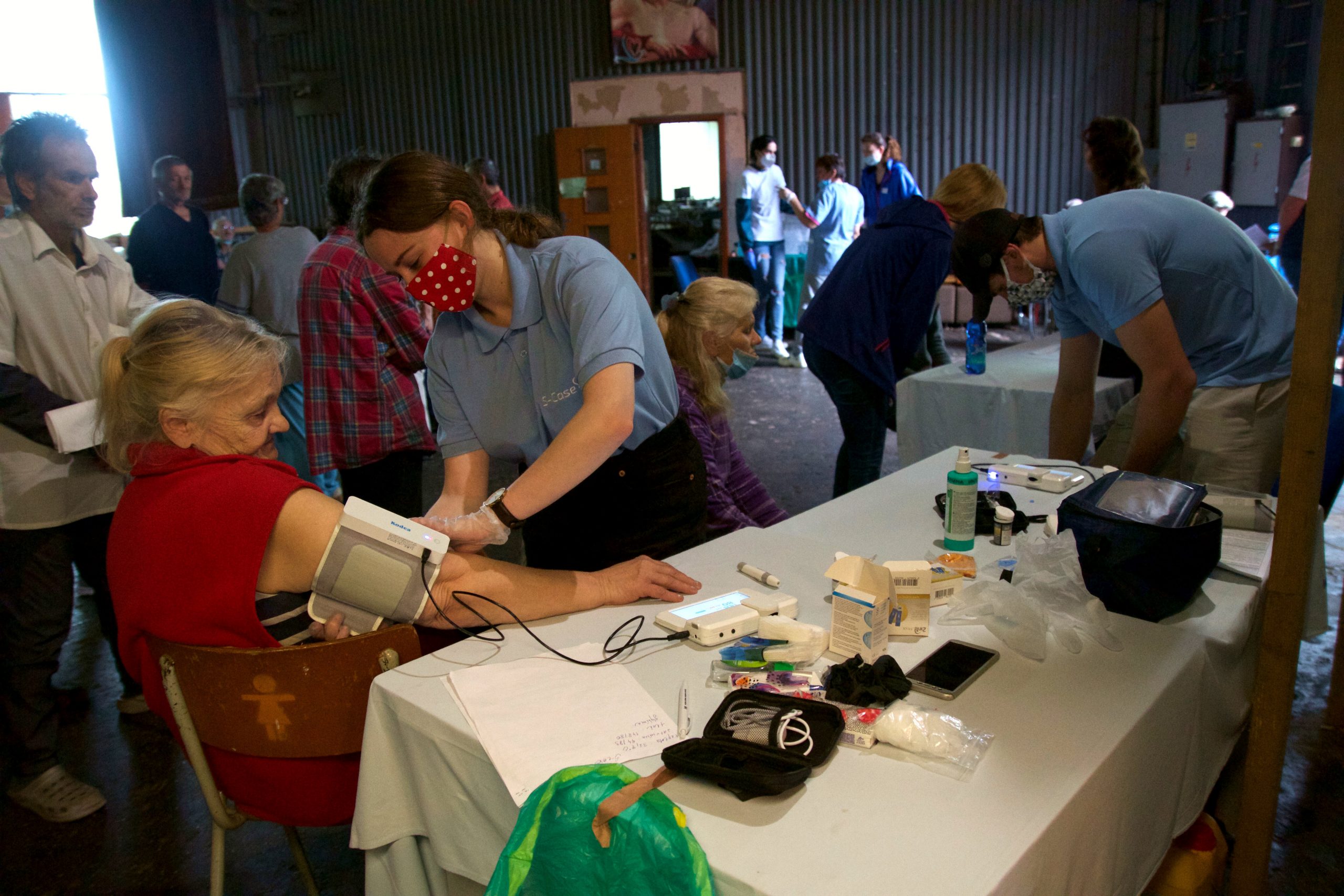 We attended two social monitorings in the biggest cities of Slovakia, Bratislava and Kosice, where under the auspices of prof. MUDr. Krčméry DRSc. we performed preventive examinations using Scase and diagnosed more than 80 patients.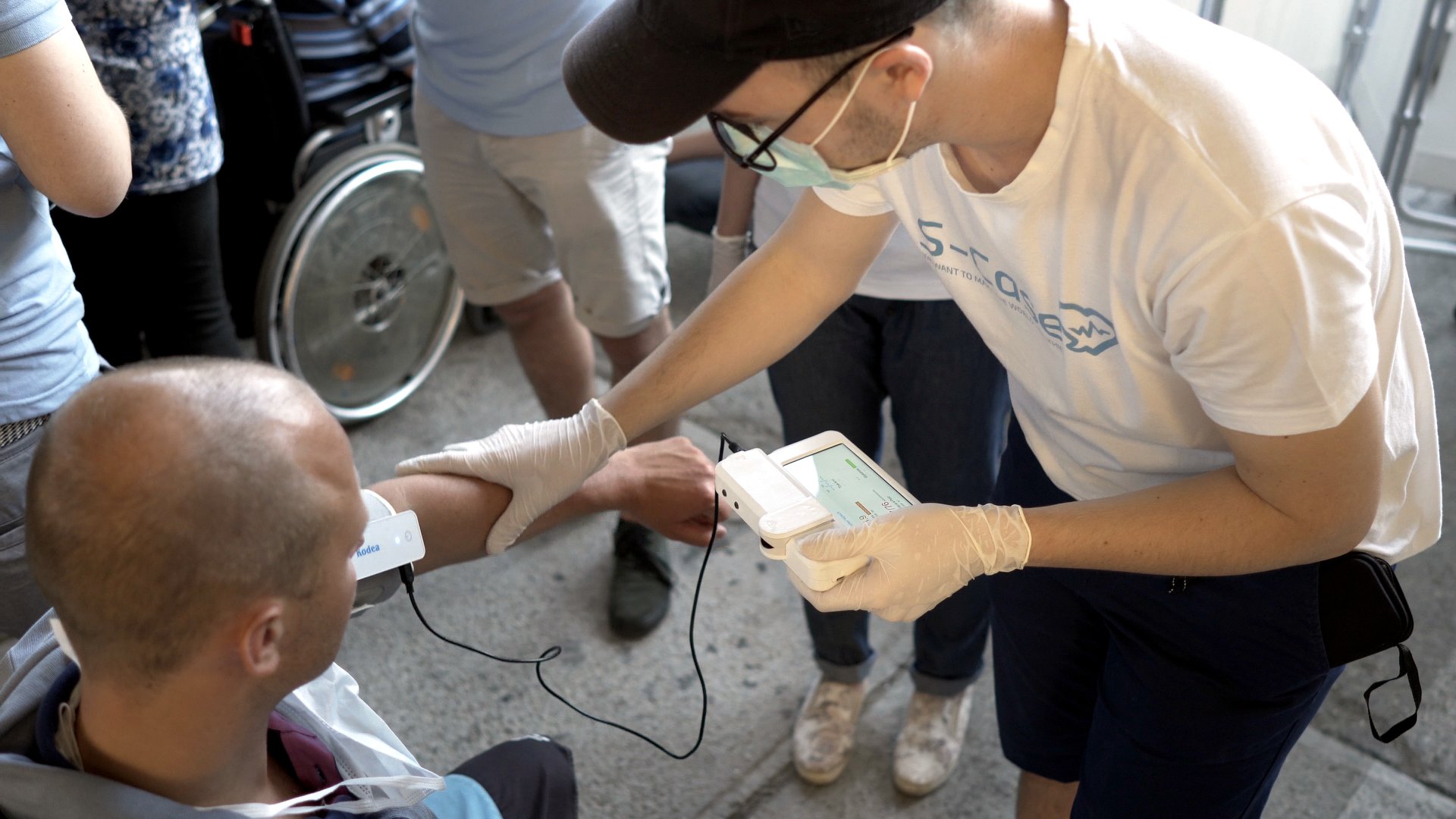 5. COOPERATION WITH ŽILINA SELF-GOVERNING REGION
Thanks to the president of the ŽSR, Erika Jurinová and department of Health Care in this region, Scase has been piloted to Social services homes & centres in this region. We´ve got another unique opportunity to receive valuable feedback from the medical staff on our solution as we´re eager to implement it in similar facilities in the future.
6. ROCHE HEALTHCARE LAB
Scase, among 30 startups from 10 European countries, has become part of the unique HealthCare Lab program, focused on the development of innovative ideas in the field of digital healthcare. Together with five other ideas, we participated in a four-month acceleration program led by the world's biotechnology unit – the Roche company and in the final, we were awarded the prize of Public Votes!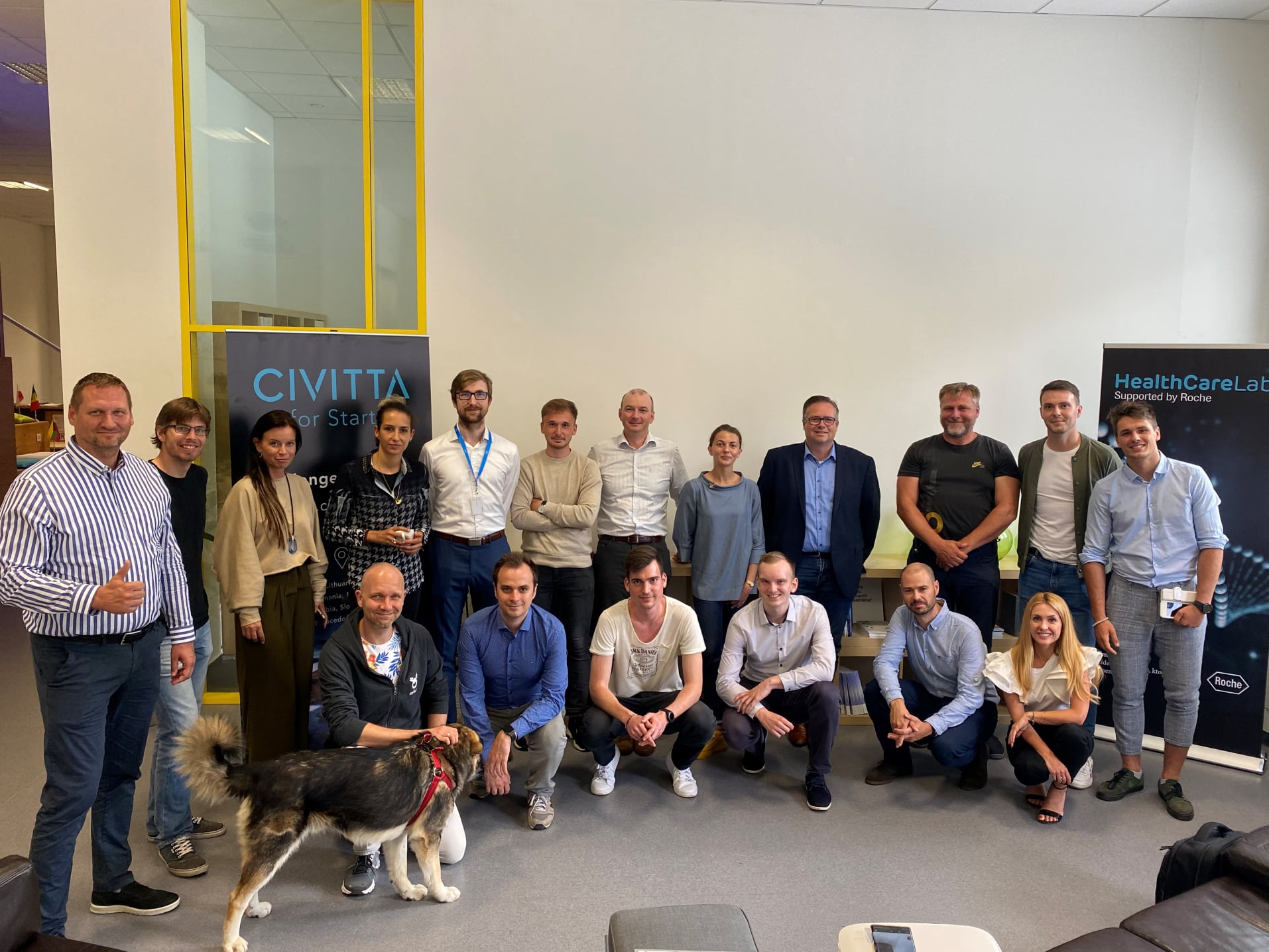 7. TESTING IN ALBANIA, SERBIA, KENYA
Scase went international during this year since thanks to many exquisite cooperations we could place our solution to the medical staff all around the world.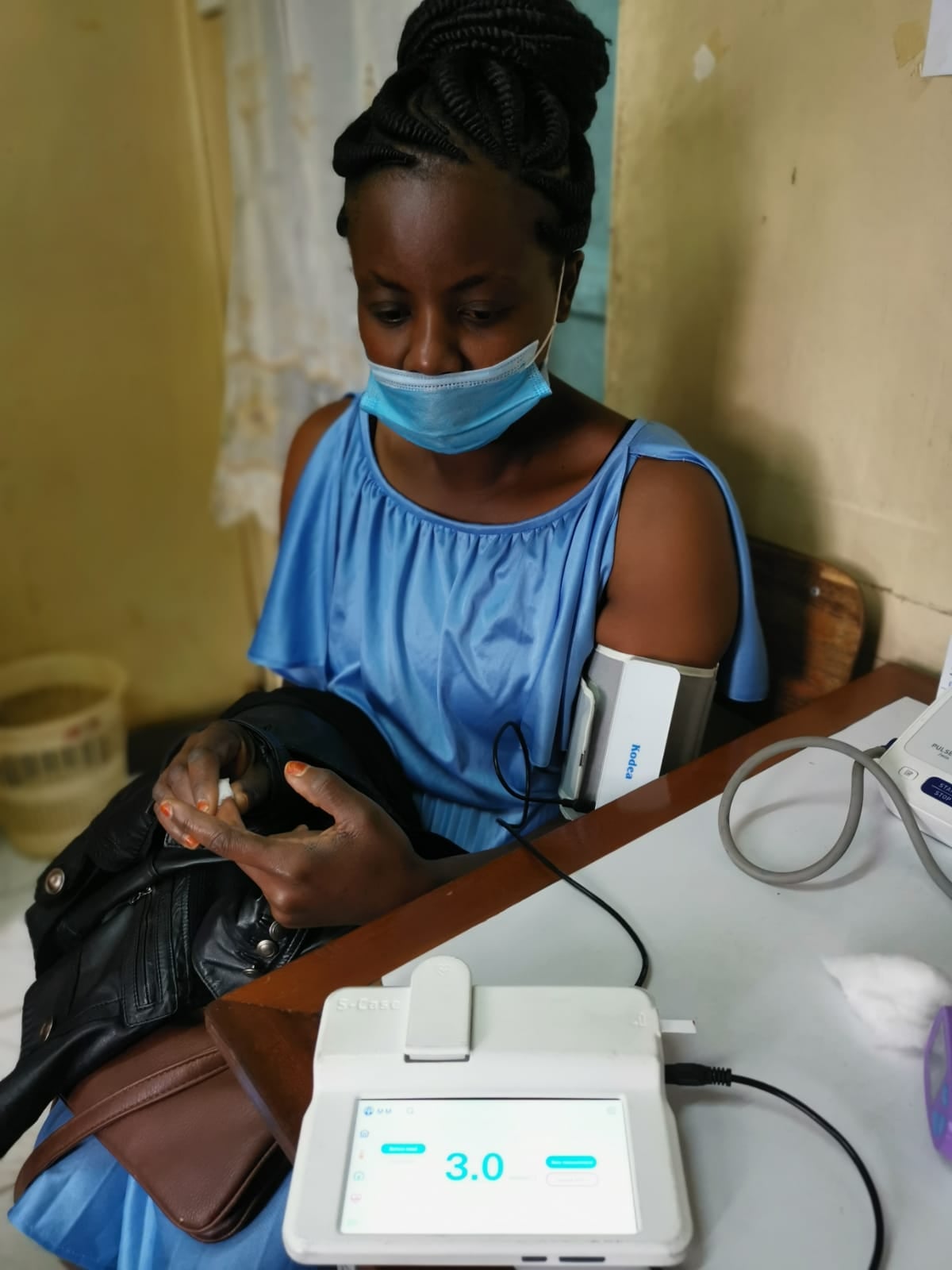 In Albania, MUDr. Monika Polašková and MUDr. Martina Jendraššáková have been tested Scase right in the field to monitor the vital functions of people who often cannot pay for basic medical treatment.
Homeless people were diagnosed by the medical staff of Adra Serbia and Adra Slovakia by Scase in the heart of the country, Belgrade, and last but not least our device is also used in many clinics in Kenya, where our colleague, Miroslav Pacak and also MUDr. Monika Polašková collect the feedback on it.
These collaborations offer us wonderful space for improvement as comments on our device help us to get better and find out the needs of people operating with device on daily basis.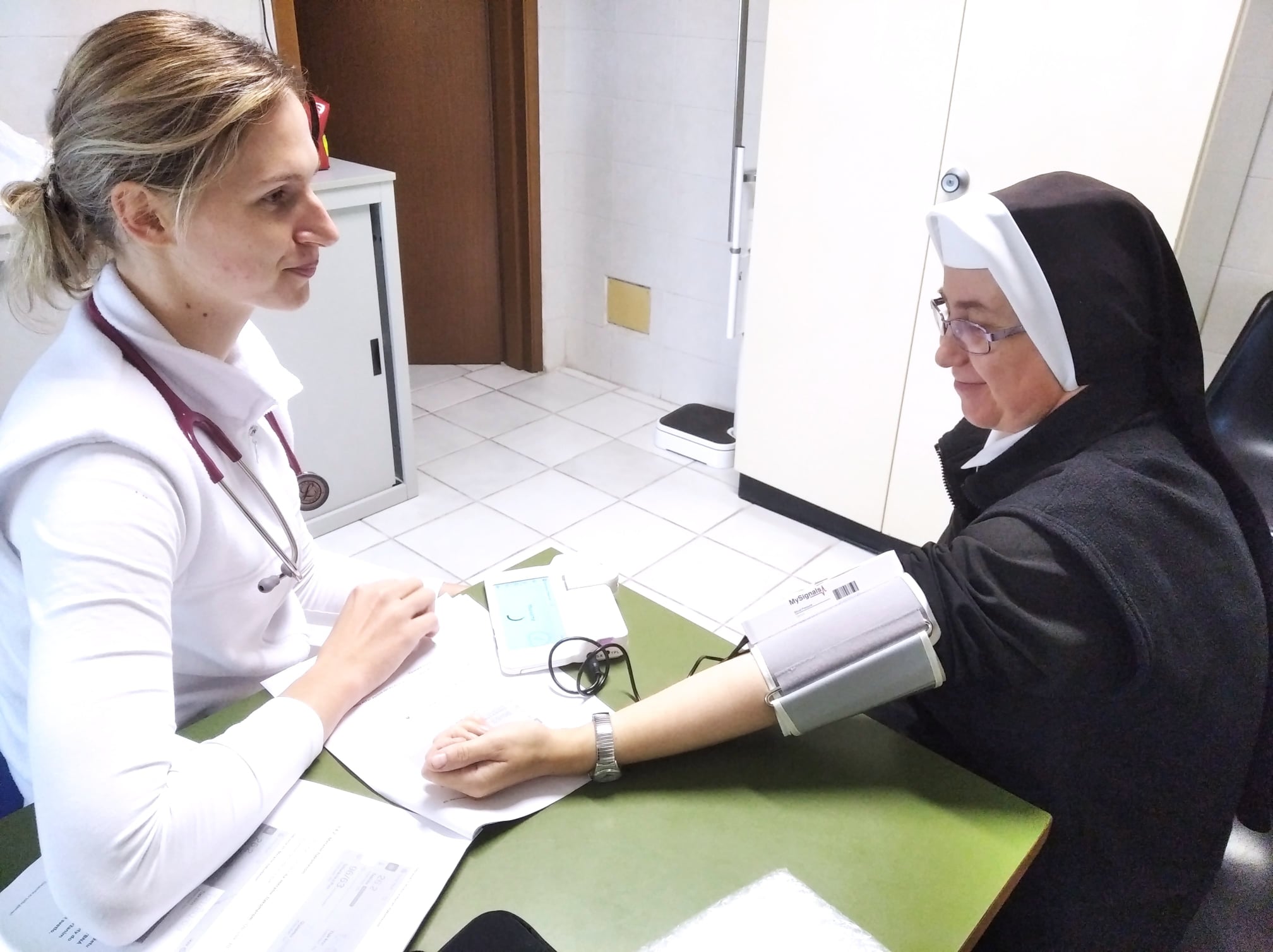 8. UNDP & NORTH MACEDONIA VISIT
As a part of the support from the Slovak Challenge Fund, Scase will be tested in North Macedonia through the project "Piloting of point of care diagnostic solution Scase for improvement of primary care and remote monitoring of patients" implemented by the United Nations Development Programme (UNDP) with the financial support of the Ministry of Foreign and European Affairs of the Slovak Republic.
In terms of this, we will be able to cooperate with the prestigious Zan Mitrev clinic and HERA organization.

Back in September, our team visited Skopje where they met representatives of both entities to agreed on terms of coming steps and implementation of our device right into the hands of patients in April 2021.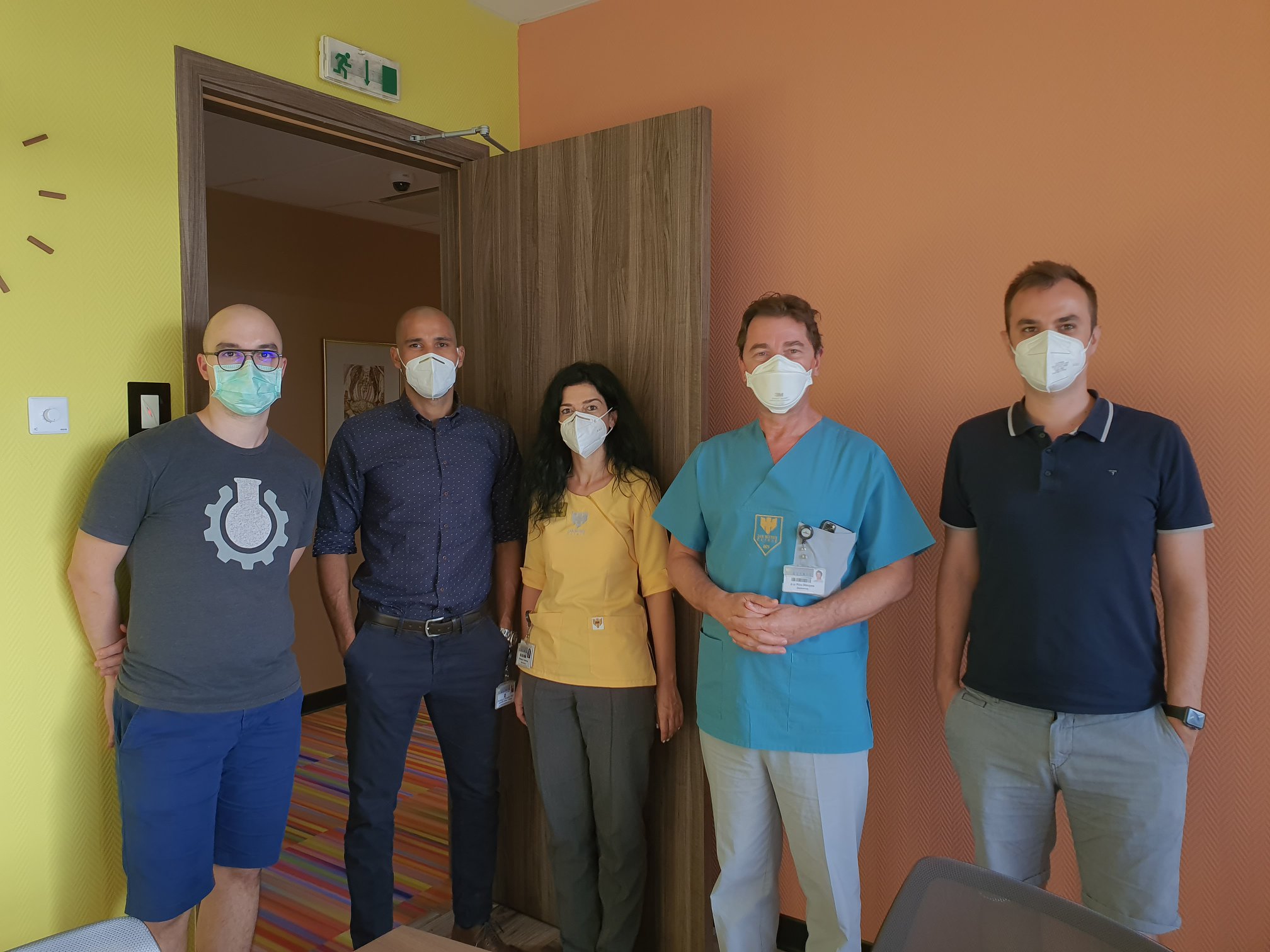 9. INVESTOR FOUND
We were beyond the excitement since we happily announced Goldmann Systems, a.s as our strategic investor to support the development of telemedicine and remote clinical care!
As part of the investment agreement, the team of Goldmann Systems will provide the telemonitoring platform that will be implemented into Scase.

10. REBRANDING
Last, but definitely not least highlight of 2020 was our "facelift" since we rebranded a brand new logo and website for the first time since our establishment.
Regarding a logo, slight changes were made since we´re intended to keep a heart icon with a distinctive Scase name and in the end, modifications should lead to a minimalistic and clean design.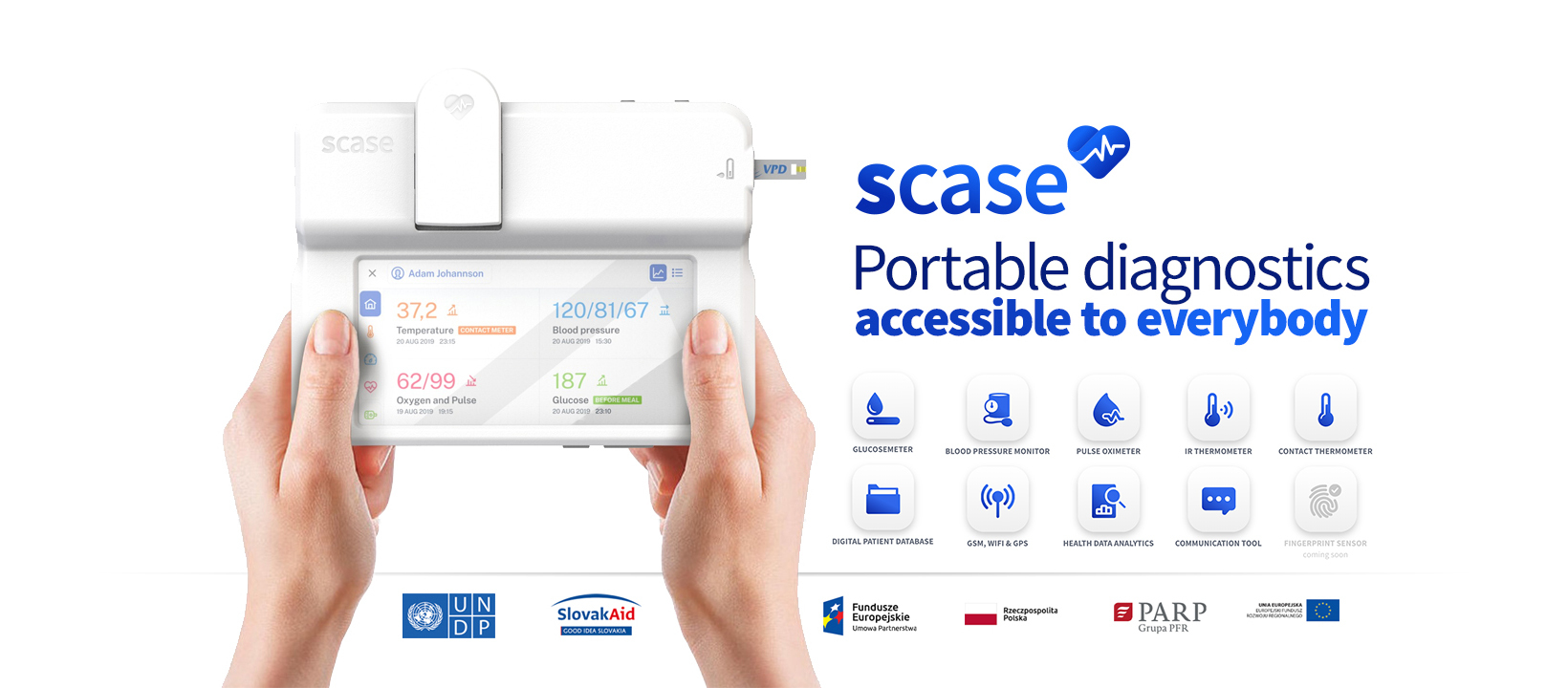 This year has been immensely difficult but yet wonderful even despite the actual situation in the world.

Let us thank you all for your support through 2020 and wish you a successful 2021!
Stay safe, happy, healthy and now, let´s countdown as the New Year is just behind the door.
THANK YOU!