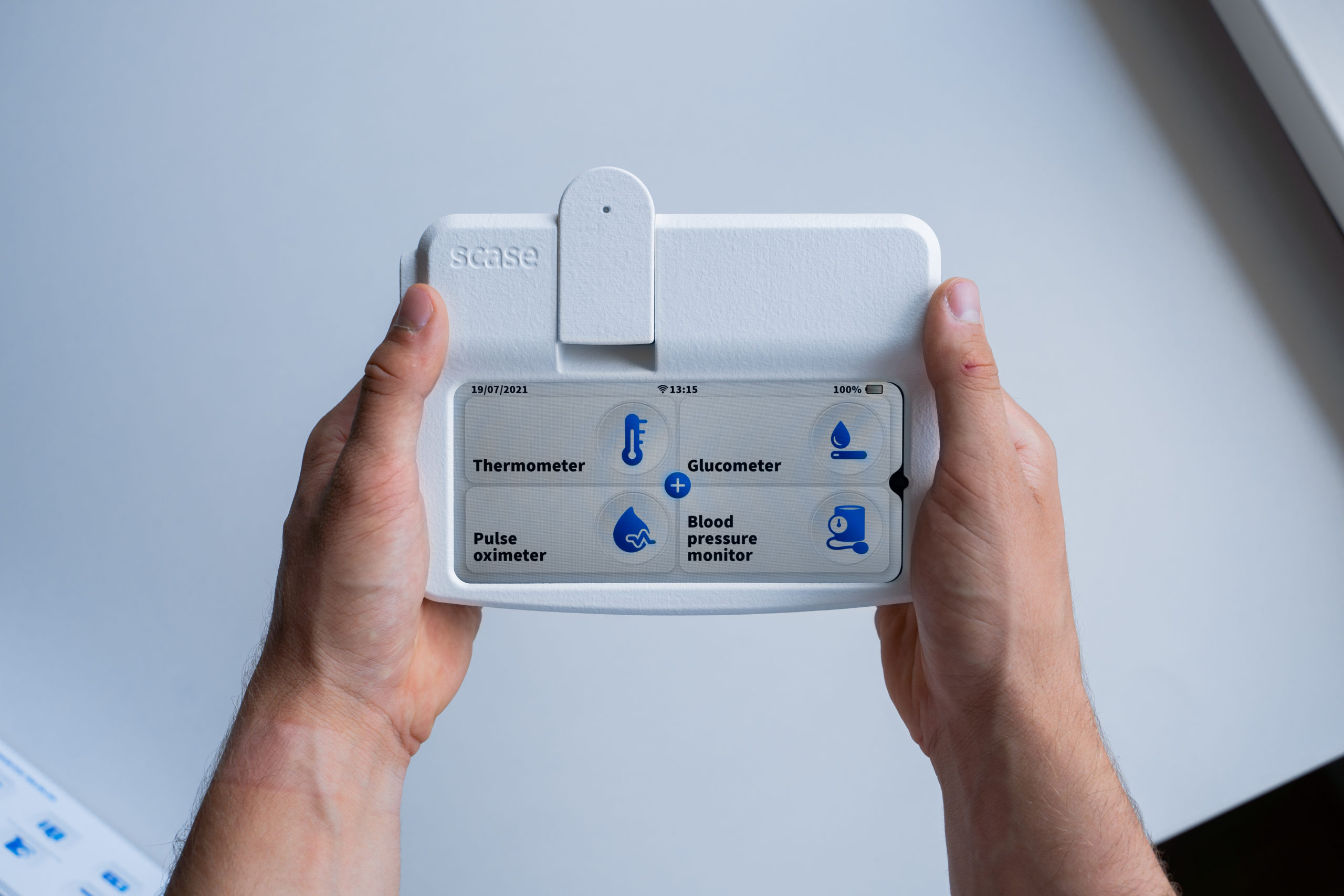 Czech VCs Y Soft Ventures, AI Startup Incubator, bpd partners, and Vít Horký invest in telemedicine startup S-Case
Bratislava, February 22nd– Medical technology company S-Case announced the entry of new investors Y Soft Ventures, AI Startup Incubator, and Vít Horký (a former CEO of Brand Embassy). The transaction was completed in early 2022 to support S-Case's entry into domestic and foreign markets and help with the final modifications of their medical solution Scase, which provides remote patient monitoring. The total amount of a still open investment round reached EUR 500.000.
The importance of telemedicine has grown significantly during the past two years since the Covid-19 pandemic started. According to a survey conducted by Kaspersky, 44% of respondents have begun to use telemedicine due to the pandemic. Furthermore, 56% of medical facilities are planning to increase their investments in telemedicine, and up to 71% of healthcare providers believe telemedicine will bring the greatest added value to health systems in the next five years.
Open investment opportunity
While bpd partners entered the investment round already in 2021, venture capital Y Soft Ventures, AI Startup Incubator (AISI), and an investor Vít Horký are joining this year. The current round has reached EUR 500.000 and is still open for an investment opportunity.

"We have been supporting S-Case in growth from the outset and we feel great potential in terms of an interesting idea, an innovative approach and a key contribution to patient comfort in healthcare. It turns out that our trust and enthusiasm for Scase Solution is the trend and future of better healthcare. This is also confirmed by the interest of other investors who feel the potential of the Scase project. The next year will be crucial and we believe that the correctness of our investment will be confirmed," Tomáš Bobela, bpd partners.

"We have been following S-Case for quite a while, witnessing Martin and his team's progress of their product and business. We see enormous potential in healthcare modernization in both developed and developing countries. S-Case is on the way to using this potential and we are glad to be a part of it, supporting the startup not only financially, but also with our experience of combining hardware and software business," says Miloš Sochor, Managing Director of Y Soft Ventures.

"The telemedicine industry has long been waiting for a tool that is based on the real needs of patients and healthcare personnel. For us, Scase technology represents an innovative device for telemedicine, virtual care, and healthcare. By investing in S-Case, we want to support their efficient and easy-to-use solution, which we believe will be the catalyst for better healthcare," says Angelo Burgarello, Business Director and Partner, AI Startup Incubator.
The idea of a remote healthcare
In 2018, company S-Case came up with the idea of developing a comprehensive solution that will provide healthcare to patients from the comfort of their homes. "The concept of Scase was born in my head when travelling across Africa, where I had the opportunity to see the absolute differences in ordinary people's access to healthcare. It often took them a couple of hours to get to the hospital in acute conditions, and the concept of screening or preventive care did not occur in those areas," says Martin Pekarčík, CEO and co-founder of S-Case s.r.o.
Martin, together with his team, created the concept of Scase, a medical solution for remote monitoring of patients, which can provide an overview of a user's health despite the distance between the doctor and patient. Moreover, Scase has an irreplaceable role in health prevention, making it a unique technology on the market. "During the first six months of active piloting in Slovakia, Georgia, and North Macedonia, we managed to save patients' lives through Scase, make the work of many doctors more efficient, and increase patients' motivation to manage their health," continues Martin Pekarčík.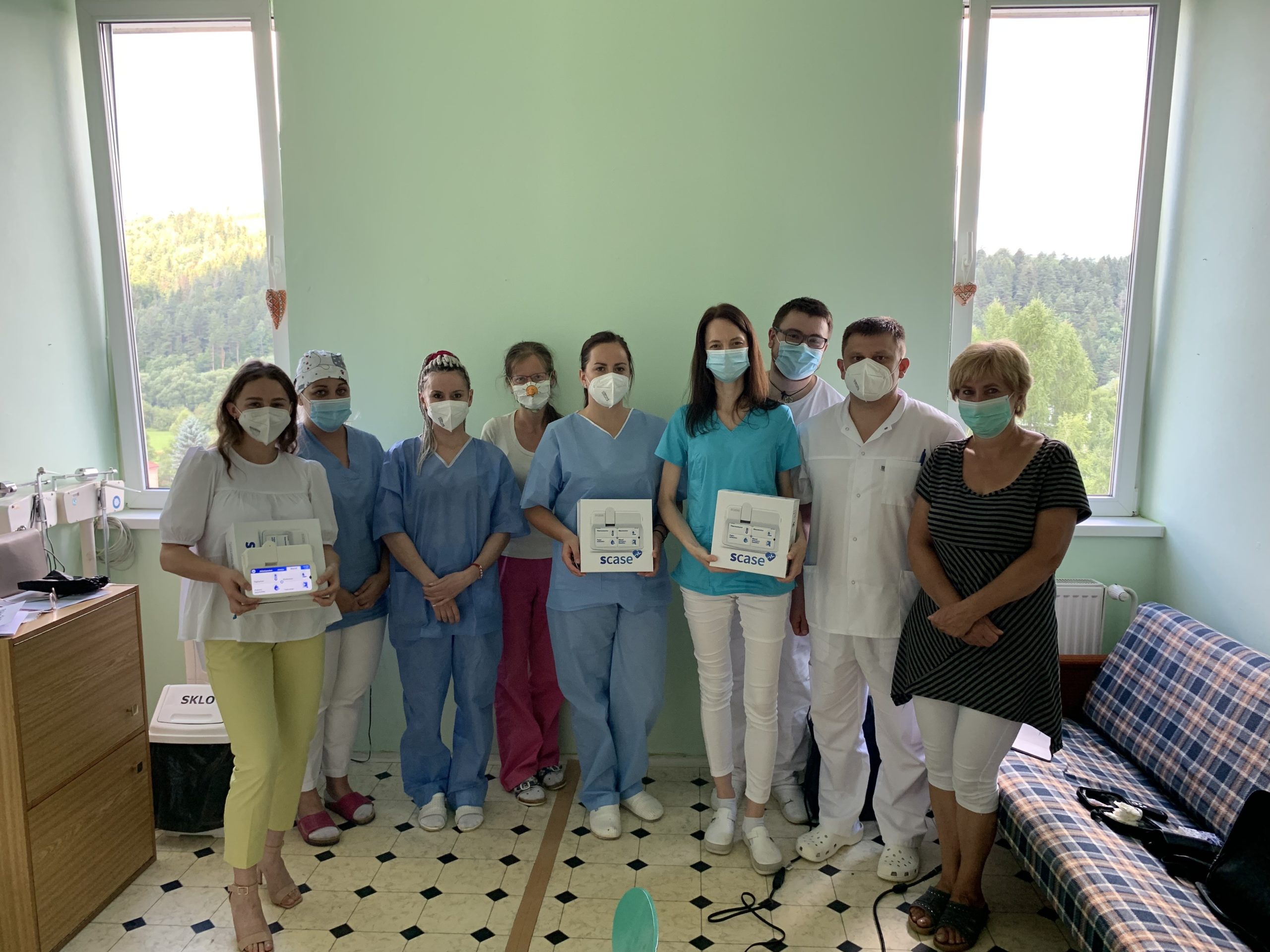 Expanding abroad and other plans
This year, the Slovak team will face several challenges, including preparation for mass production and obtaining the CE mark to comply with the MDR directive that confirms the solution meets all necessary standards for commercial sales. While S-Case continues to work with GPs, hospitals, and elderly care homes in Slovakia, it also expands abroad. Private clinics and hospitals in Moldova, Albania, or the United Arab Emirates are interested in their solution. The company is currently open to further cooperation with hospitals, doctors, centers, social service homes, or non-profit organizations, which would help them move healthcare forward.
"Cooperation with new and permanent investment partners is a real benefit for our progress, as they provide financial support as well as great know-how in the field of licensing and production capacities, which are indispensable in the field of medical technologies. Thank you for your support, and we look forward to the results achieved together," adds Martin Pekarčík.
Founded in 2019 by Martin Pekarčík, the company was established as a start-up developing a diagnostic and portable solution that combines not only intelligent sensors (IR thermometer, pulse oximeter, glucometer, blood pressure monitor) but also provides effective health management through a digital, medical platform. The solution, which is being developed by experts from the worlds of medicine, health technologies and management, is part of several international pilot projects developing the need for telemedicine and primary health care. Find out more at www.scase.io.
Y Soft Ventures is a venture capital wing founded by Y Soft Corporation, a.s. in 2014 to provide startups in Central and Eastern Europe with the necessary capital, resources, and expertise to give them rapid access to global markets. The Y Soft Ventures investment platform helps accelerate the technological growth of other innovative companies, especially in the areas of IoT and hardware solutions for a B2B market.
AI Startup Incubator (AISI)
A company sited in Prague, is an early-stage startup investor focusing exclusively on projects that include AI technology in their innovative solutions. Their AI specialists, with over 15 years of experience, provide complete expertise to the startups in the field of AI. AISI tailors its program to each startup and, in addition to financial support, also provides them with the necessary expertise and assistance.
Vít Horký is the founder of the Brand Embassy startup, an independent community of company founders with the global ambitions named Czech Founders, Moonshot Platform and angel investor.
bpd partners a BTCZ Ventures
bpd partners a.s. is a family office managing investments by Vasil Bobela, Jan Dobrovský and Petr Pudil in the field of renewable energy sources, real estate development, chemical industry, healthcare and a number of startup projects focused on biotechnology, medicine and other technologies. BTCZ Ventures s.r.o. is a company founded by the bpd partners group and the B3 Holding company of the Brůžek family with the aim of investing together in interesting start-up projects in the field of biotech and medtech. More at www.bpdpartners.cz.
Contact for Investors:
S-Case s.r.o.
Slavomír Hruška
Investment Manager
slavomir@scase.io 
+421 903 573 411