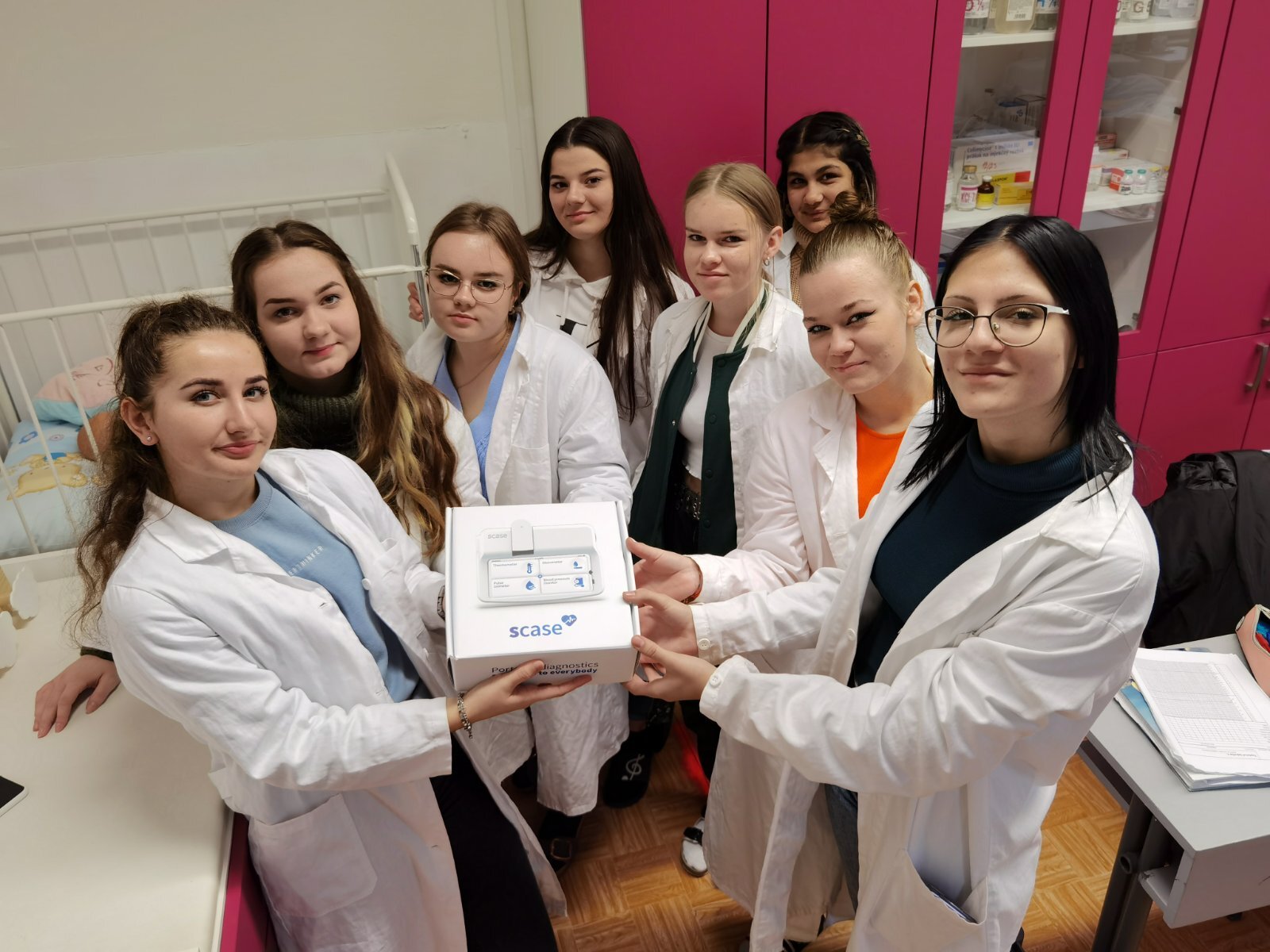 Innovation of the teaching process at secondary medical schools and faculties
Bratislava, Slovakia – 28.11.2022 – As of this autumn, Slovak company S-Case s.r.o. has been innovating the approach to the practical teaching of students of secondary medical schools and medical faculties in Slovakia. With the help of the Scase solution, students have the opportunity to familiarize themselves with the treatment procedure of patients through the lens of modern technologies.
Scase is a compact solution for the primary diagnosis of patients, which combines several sensors (thermometer, glucometer, blood pressure monitor and pulse oximeter) and at the same time stores and digitizes the measured values and actions. It is a suitable aid for the practical teaching of future nurses, caregivers, paramedics or doctors, as young health professionals already encounter innovative technology in the early phase of their professional life.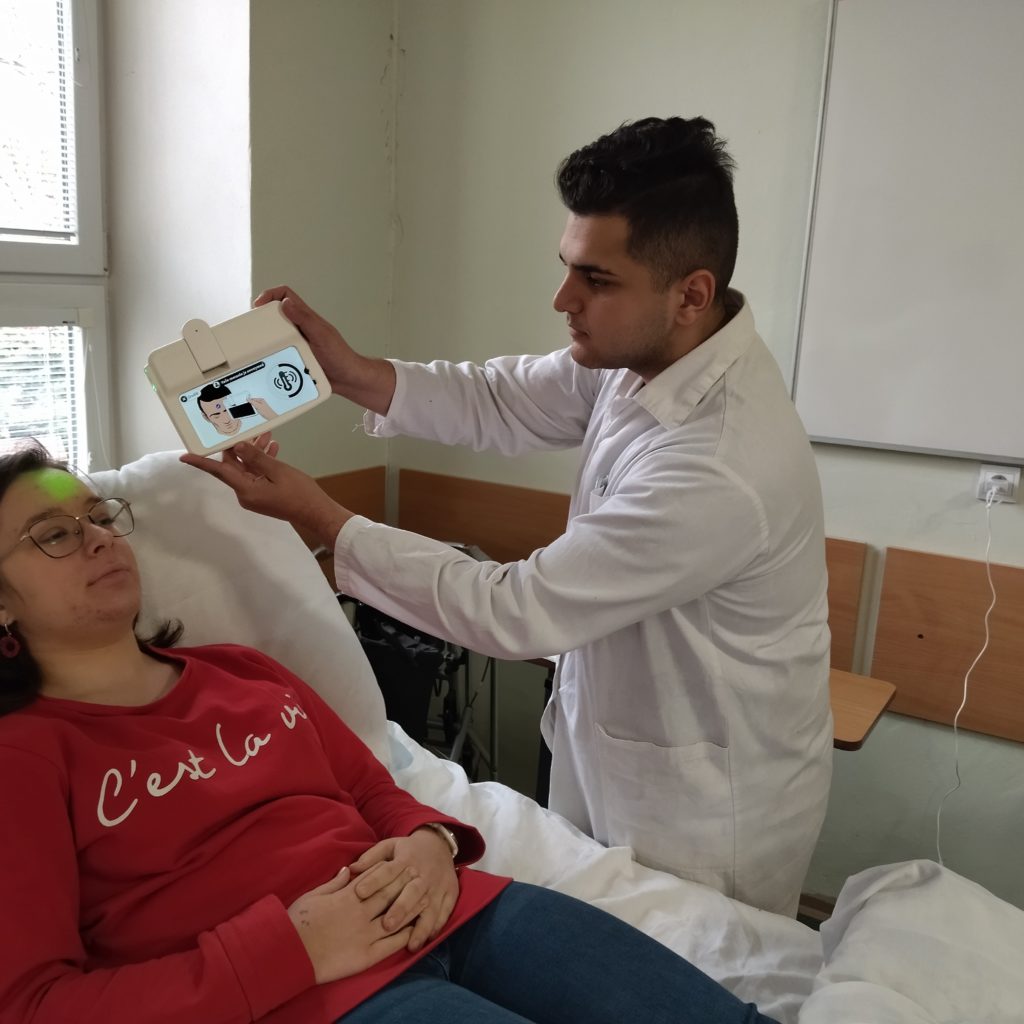 "The device itself has been in constant development since the founding of the company, which is transformed into a cycle of designing, prototyping, production, piloting, evaluation and additional implementation. It is this process that causes us to keep dozens of older, but fully functional Scase solutions in stock. That's why we decided to donate these pieces where they can still be useful, to the hands of students preparing for a medical profession," says Tatiana Šišková, PR and Project Manager at S-Case.
The company offered the possibility of using modern diagnostics to several facilities and the interest was enormous: "Many schools responded to the offer, at the moment we promised delivery to some of them in 2023, as other devices are being returned to us from ongoing projects later on. We are pleased that we can make practical teaching more attractive to students and participate in their preparation for the profession," adds Šišková.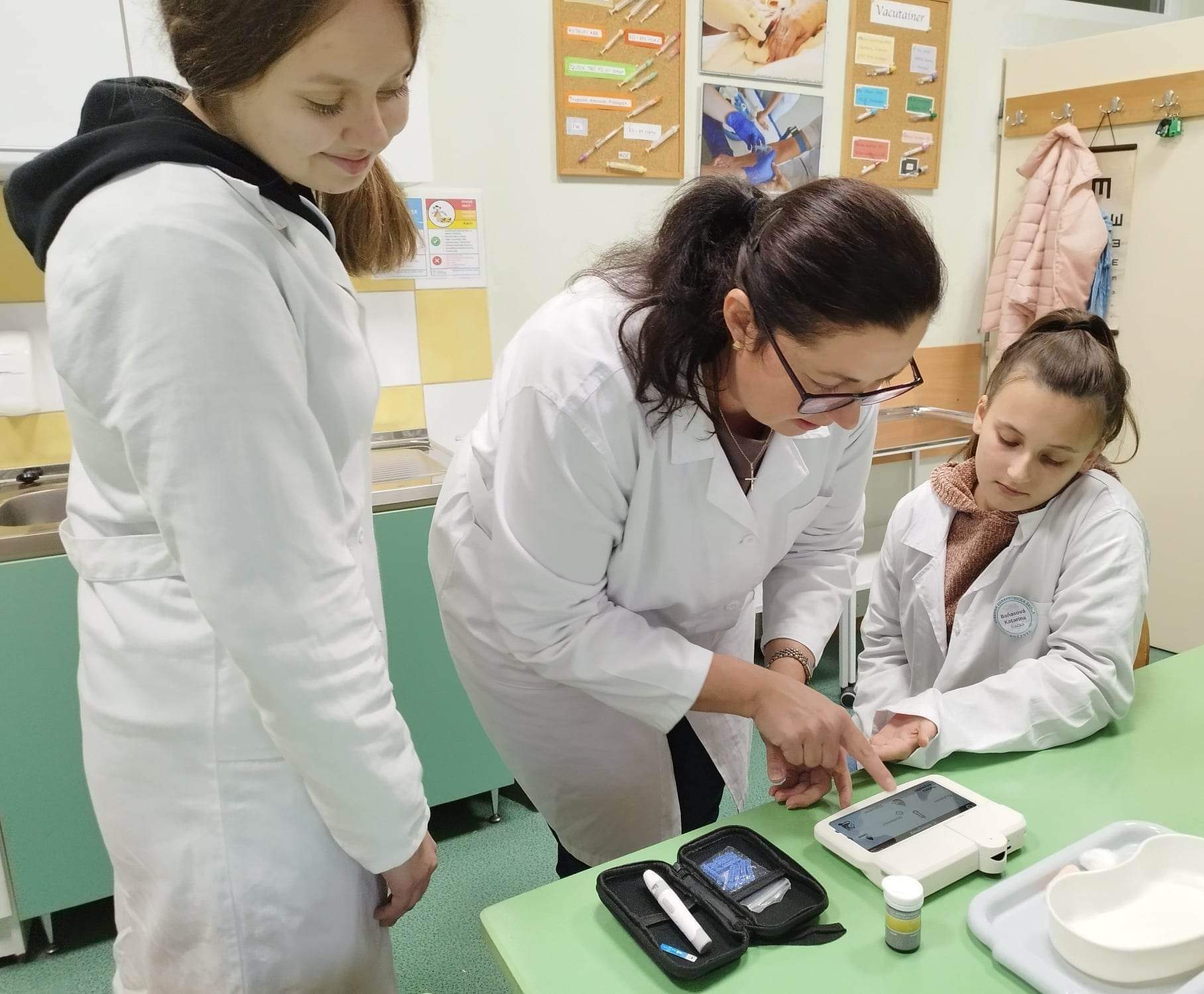 The upbringing of future health professionals
Currently, schools from all over Slovakia are involved in the cooperation, and they have fully included the device in the teaching process. "The students were afraid of the manipulation at first, but after a short instruction, they started measuring physiological functions in a different way than they were used to. The big advantage of this device is that one tool is enough to measure several vital values. Students don't have to bring a blood pressure monitor, thermometer, glucometer or pulse oximeter to the patient, but only one device that records the measured values. This made them understand that Scase speeds up and simplifies the work of a health worker," says the member of the School Board of the SZŠ Lučenec, Mgr. Ľubomíra Martinská.
The innovative approach to patient diagnosis is highlighted also by Mgr. Mária Lacková from SZŠ Sv. Alžbety in Košice: "We use Scase's help in the educational process in the field of study of a practical nurse and a certified general nurse in nursing technology classes. We appreciate that the students of our school can get familiar with new technologies and innovations in healthcare, which they will encounter more and more often in real conditions of clinical practice."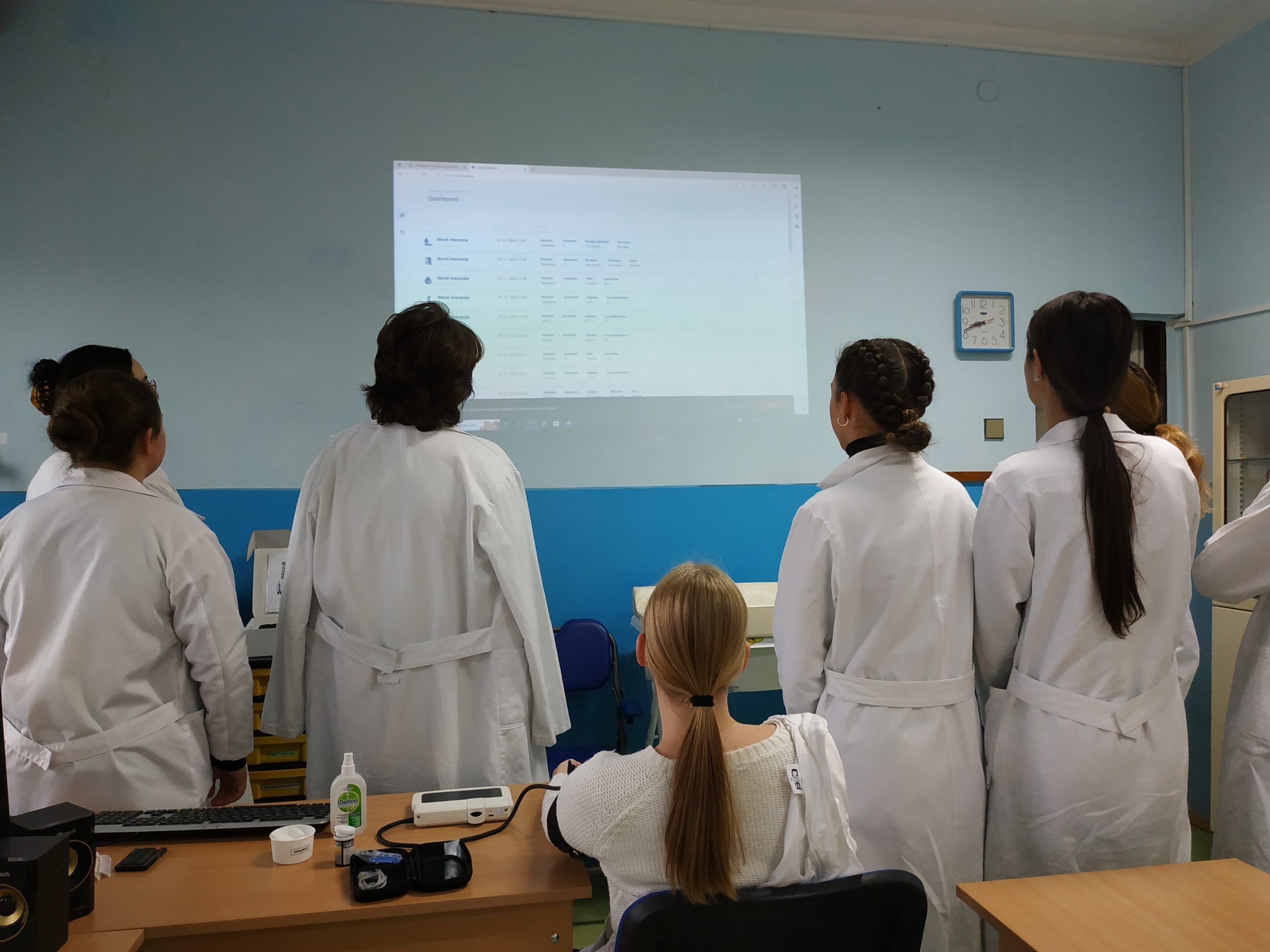 Founded in 2019, the company was established as a start-up developing a diagnostic and portable solution that combines not only intelligent sensors (IR thermometer, pulse oximeter, glucometer, blood pressure monitor) but also provides effective health management through a digital, medical platform. The solution, which is being developed by experts from the worlds of medicine, health technologies and management, is part of several international pilot projects developing the need for telemedicine and primary health care. Find out more at www.scase.io.